I-Room: A Virtual Space for Intelligent Interaction
Intelligent - Interactive - Integrated - Instrumented - Intelligible
This page provides supporting material for the OpenVCE.net and AIAI, University of Edinburgh entry for the Federal Virtual Worlds Challenge 2009. Take a Video Tour of the I-Room.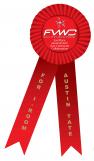 I-Room is awarded Second Place
in Collaboration Category
See Press Release for details of all finalists.
Register for real and virtual participation via: http://www.teamorlando.org/gametech/
FVWC - Federal Virtual Worlds Challenge

Government/Contractor: Yes

Name: Austin Tate (avatar: Ai Austin), with OpenVCE.net team: Jessica (Yun-Heh) Chen-Burger, Jeff Dalton, Stephen Potter, Gerhard Wickler

E-mail: a.tate@ed.ac.uk

Product Description/Problem Statement: I-Room: a virtual space for intelligent interaction.

Rapidly creating and using a Virtual Operations Room for immersive training and for real missions. Outreach to geographically dispersed teams and agencies for input of their analysis skills. Robust and survivable alternatives to physical Operations Rooms. Demonstration shows examples of shared information access via the web (video feeds, weather screens, Twitter feed on nominated search tags), and team and personal task support (e.g. to do lists delivered from collaboration portal web site).

Location of Product: http://openvce.net/izone

Required Blog Page: http://fvwc-iroom.blogspot.com/

Benefit of Virtual World Chosen: Second Life is an openly accessible virtual world with many elements suited to collaboration. It can be used freely with instant registration and access for new users and can provide publicly accessible areas for work across institutions. Opensim is open source and is compatible with the Second Life viewer. It is not as scalable a platform at this stage as Second Life, but it offers richer collaborative and media facilities, as well as the capability to be self hosted to run behind firewalls.
Visit an I-Room now in Second Life [if you do not yet have a Second Life avatar Join here]:
| VW Platform | Location | URL | Launcher |
| --- | --- | --- | --- |
| Second Life | OpenVCE I-Zone | | |
Watch videos of an I-Room in use:
---
Example I-Rooms for Training, Simulation and Tutorials
---
I-Rooms are available in Second Life and Opensim. An I-Room provides a two storey building with central area and four work zones, designed for collaborative and brain storming style meetings. An I-Room can be used an a rapidly deployed operations center for example. Plenty of wall space is available for displays and gadgets. Each of the four corners can easily be converted to a small two storey block, or a larger double height block. The I-Room style buildings are used in the I-X/I-Room research on intelligent collaborative and task support environments at AIAI, The University of Edinburgh.
Potential Applications:
Virtual collaboration center
Business teleconferencing
Team Meetings for projects, products or reviews
Product Help Desks
Design to Product - product lifecycle workflow support
Environmental, building and plant monitoring center
Health and safety at work, disability awareness
Intelligent tutors, guides and greeters
Active demonstration pavilions
An example I-Room in use for the "Whole of Society Crises Response" (WoSCR) Community is available for demonstration, to show the public what is being created, and to seek feedback from potential government users. The I-Room 3D buildling model and all technical facilities within the virtual worlds and on suporting web sites is available as open soirce assets and software. Demonstrations for new applications can be created using the OpenVCE.net facilities and the Vue and VCE regions in Second Life.
Technical web site: http://www.aiai.ed.ac.uk/project/i-room/
Papers:
Tate, A., Potter, S. and Dalton, J. (2009), I-Room: a Virtual Space for Emergency Response for the Multinational Planning Augmentation Team, Proceedings of the Fifth International Conference on Knowledge Systems for Coalition Operations (KSCO-2009) (Lawton, J., Patel, J. and Tate. A. eds.), Chilworth Manor, Southampton, UK, 31 March-1 April 2009. [PDF Document]
Tate, A., Chen-Burger, Y-H., Dalton, J., Potter, S., Richardson, D., Stader, J., Wickler, G., Bankier, I., Walton, C. and William, P.G. (2010) I-Room: A Virtual Space for Intelligent Interaction, IEEE Intelligent Systems, July-August 2010, Vol. 25, No. 4, pp 62-71. IEEE Computer Society. [PDF Document]
Caption: Link ups between real meeting spaces and a unified interaction space in a Virtual World I-Room.
Caption: I-Zone in use within the Open Virtual Collaboration Environment (OpenVCE.net).
Caption: Various sized I-Rooms are available with a core plus four corner modules design.
---
Notes
The demonstration shows visitors what can be done through an I-Room even though the demonstration area is set up for specific uses and experiments for the "Whole of Society Crises Response" (WoSCR) community. This is done by having a greeter I-Robot offer NEW callers a web link back to this page and an in-world notecard. A possible tailored demonstration could be set up in a spare I-Room elsewhere if needed, but having an active room will better demonstrate what one would look like when populated with status and information feed displays.
A tailored I-Room may include active support for a standard operating procedure (SOP) for establishing a virtual ops center for example - using the ideas and the existing I-X domain models from work with USJFCOM's Joint Personnel Recovery Agency (JPRA) Personnel Recovery Education and Training Center (PRETC) - but augmented to allow someone to obtain, install and set up the I-X end services and the in-world elements for connecting to services, twitter feeds and information like weather imagery and map feeds... something that uses what everyone will know and understand as necessary for a new ops center... to make a new ops center for a mission or to respond to an event. An I-Room can also be tailored to give out users' task lists and status of where users are in the execution of a joint process or plan. This can be used for effective meeting support where team members may not all be on-line at once.
A radar could trigger the display of a page (with <I-N-C-A> task and activity orientated information on it) by avatar name and would be an example of something we might then do properly with the I-Room helper and I-X linked to SOPs and to do lists stored on a web collaboration portal like OpenVCE.net.
Some of the commands for the I-X helper agent running within the "Polycom Phone" in the I-Room are listed at http://openvce.net/iroom-helper
A sample <I-N-C-A> style "to do" list page at http://openvce.net/todo-fvwc-example
Experiments with the use of "Shared Media" enabled by the Second Life Viewer 2.0 Beta for more effective collaboration in the I-Room is underway. See examples of some experimentation described at http://openvce.net/sl-viewer-2-shared-media-demos
Federal Virtual Worlds Challenge - I-Room - Demonstration Script
Arrive outside the I-Room at: http://slurl.com/secondlife/VCE/128/80/22
If you have not visited before, or recently, you may be welcomed by a greeter robot visually based on the NASA Personal Satellite Assistant (used with permission). It will offer you an information link and point out a box that can be touched for introductory information.
Walk inside and take a seat at the central table.
The I-Room building has a layout with 4 work cells surrounding a central collaboration area. Plenty of wall and floor space allows for a range of screens and active objects. All areas can easily be seen by simple camera movements from the central area. A "back row" of seats allows for observers, and can easily be copied to add more capacity along two more walls. A second floor allows for more space, meeting areas, preparation of posters and screens for use downstairs (like a theatre fly tower) and an observation gallery. The layout offer flexibility for various styles of instruction and collaboration.
The main feature of the I-Room is the active link up with external web services, collaboration systems and intelligent systems aids. This includes:

I-X helper - scripts inside a conference phone on the central table acts as an intelligent meeting support agent. It links to an external AI planner, workflow and task support system (I-X) which itself can be linked up a wide range of intelligent systems and people via a wide range of communications methods.
chat logger - also using I-X communications, this is a flexible logger that seeks permission to log, logging can be disabled and re-enable on an individual basis, and can produce logs in various formats.
a number of displays and objects which can be used via avatar chat and via the I-X helper, opening up room control and communications to external intelligent agents and web services.
status displays such as twitter feeds.

The I-Room and larger I-Zones are used to support collaborative teams and allow them to work together in a range of application areas. I-Rooms have been used for applications as varied as emergency response and homeland security exercises and experiments, games and media rich product design and whisky tasting tutorials. They have been used by the US defense agencies, EADS (Airbus), Slam Games and Glenkeir Distilleries, and evaluated by companies such as Disney, Kodak and Tata.
One use of the I-Room specialises the use of the 4 cells into support for elements of the "OODA" loop (Observe, Orientate, Decide, Act) and can be used to support a number of methodologies such as the "Questions-Options-Criteria" (QOC) brainstorming methodology and the <I-N-C-A> (Issues, Nodes, Constraints and Annotations) planning and task support method. Some objects, screens and demonstration equipment in the cells show such potential.
This particular I-Room is currently set up for experimentation being conducted by the "Whole of Society Crises Response Community" (WoSCR) which involves international experts in giving input to decision makers and planners when crises occur. The I-Room and "I-Tags" worn by participants link actively to a web portal that supports the community and provides access to their collaboration tools and knowledge at http://openvce.net. This provides links to tools for concept mapping, semantic social network links, AI planning and task support aids, meeting support, meeting instrumentation, etc and are made available though objects in this I-Room during exercises and experiments.
More information is available at http://openvce.net/fvwc-2009-iroom including images, demonstration videos and papers on I-Room applications co-authored by the actual user communities, companies and organizations involved. Specific exmaple of the use of the I-Room for training, simulation, tutorials and experiments on collaboration in teams are also described there.
To Do List: Ai Austin
This is an example plan for an agent. It is offered as one simple example of what can be shown to agents who enter an I-Room. It is artificially constructed to very trivially show how planning aids, and presentation of options in the context of search and constraint management can radically increase the intelligence brought to bear to assist agents in coordinating their task lists and plans.
There is a powerful, yet simple and easily understandable, conceptual model behind the way that plans are presented, and against which agent capabilities are matched. It is the <I-N-C-A> constraint model of synthesized artifacts. Used for plans, it specifies a "set of constraints on the space of behaviour":
I- Issues to be addressed in the form of questions (e.g. using the 7 question types from the gIBIS methodology, Conklin)
N - Nodes to be added (e.g. typically activities to be perrformed in this context)
C - Constraints between node, domain objects and other elements (e.g. temporal, resource or spatial constraints)
A - Annotations (e.g. rationale, notes on alternatives and advice).
---
An example of a technical way to present a plan in this form is show here, though it is more usually shown graphically, or as a very simplified view, such as a "to do" list.
Issues
achieve (P=true) at (begin-of Y)?
Activities
perform X [Actions: refine using SOP-1, refine using SOP-2, Done, N/A]
perform Y [Actions: Done, N/A]
perform Z [Actions: Done, N/A]
Constraints
temporal (before (end-of X) (begin-of Y)) X---> Y
temporal (before (end-of Z) (calendar date: UT-2010-12-31-23:59:59))
Annotations
(P=true) will make the performance of Y more robust
(P=true) is an effect of SOP-1